[carousel_anything items="1″ items_tablet="1″ thumbnail_color="#247db7″ thumbnail_active_color="#bed143″ stop_on_hover="true"]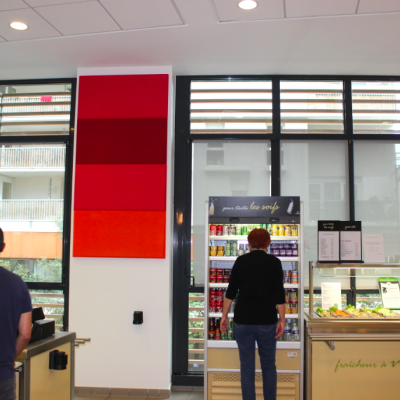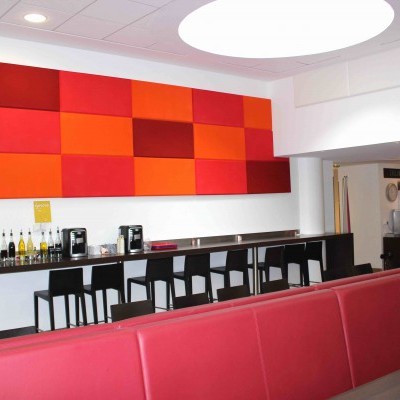 [/carousel_anything]
Catering canteens (companies, schools and private institutions) are known for their relatively high level of noise.
A constant flow of people, greetings between colleagues, friends and comrades, not to mention the other sources of noise in a restaurant.  This noise is harmful to hearing and triggers nervous fatigue at mealtimes, precisely when people should be able to relax!
It would be unthinkable to prohibit people from speaking or to move around; certain machines cannot be switched off.
THE solution is to install acoustic panels on the walls and the ceiling; this will reduce ambient noise in the room and will benefit all the canteen's customers.
AbsorBruit® needs only a few hours to be fitted!
Let the first wave of customers in!